Titanium Bolts Shop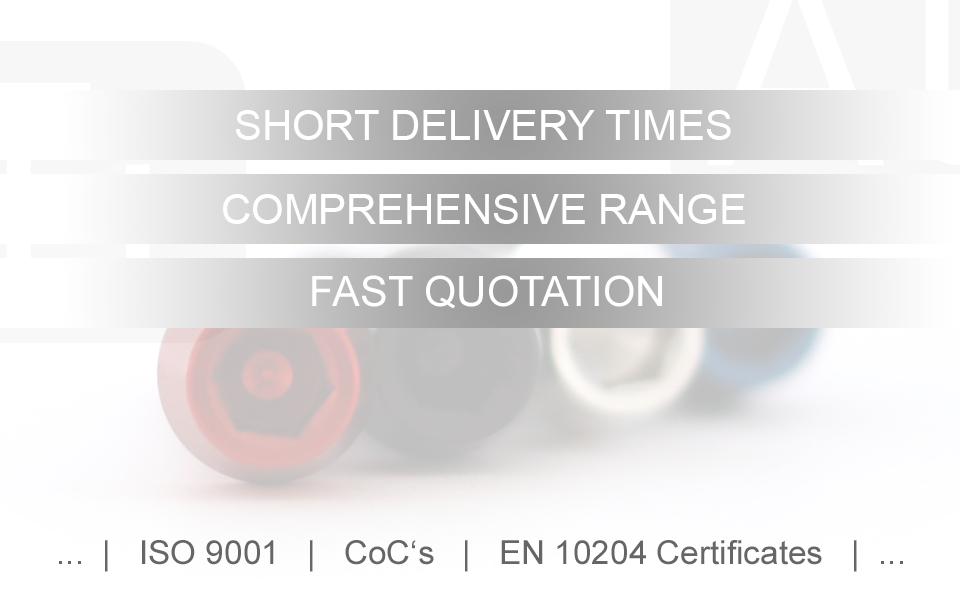 Welcome to the B2B Shop of TiAl GmbH for Titanium Bolts
Our standard range of products lists the following types and colors of Titanium Bolts:
Titanium Bolts Cap Head (DIN 912 / ISO 4762)

Titanium Bolts Tapered Head (~DIN 912 / ~ISO 4762)

Titanium Bolts Button / Pan / Dome Head (ISO 7380)

Titanium Bolts Countersunk / Flat Head (DIN 7991 / ISO 10642)

Titanium Bolts Hex Flange (DIN ~6921 / ISO ~8102)

Titanium Nuts, Washers, ...
(ISO 7089 / DIN 125, ISO 4032 / DIN 934, ISO 10511 / DIN 985,...)
The distributed Titanium Bolts are mainly produced of high-tensil Ti 6Al 4V Grade 5 / W3.7165 (Grade 2 / W3.7035,... on request).
Titanium Bolts are characterized by the particularly high strength and good corrosion resistance. In combination with the low weight, titanium is the ideal lightweight material. By various coating techniques, it stands out through a challenging colorful finish.
Private Customers, please purchase our Titanium Bolts at the TiAl Shop.
---